Details
Classic Tank Top - Black
With this classic tank top you can't miss. It's traditional, it's sturdy and best of all, it says GORILLAWEAR on the front! Because come on, you know you want to show it off, don't you? It's time to show the people that you are a member of the GORILLA WEAR family where you can choose between the colors Black, White, Army Green, Navy, Yellow, Red and Gray.
Check the size chart to find your perfect fit!
About Gorilla Wear
Since the 80's Gorilla Wear is a legendary American worldwide bodybuilding and fitness lifestyle brand "for the motivated". Every style of apparel is designed for motivated and demanding athletes everywhere in the World. It is unique, it will fit, it will not break down and it will give you the authentic and individual look your body deserves!
Art.no. 9010490000
Color: Black
Quality: 100% cotton
Customer Reviews
Great as you should expect from GW
By Dave
Great comfy fitting, looks good too. Performs as Gorilla Wear should.
People ask me about it!
By Ali
Love this top , it does everything would you expect from a classic tank top! Love the label on the back! people love it and ask me about it :)
The tank is exactly as I expected, looks good and feels good. It runs slightly on the larger side as I have an XL due to my height (6.4 feet).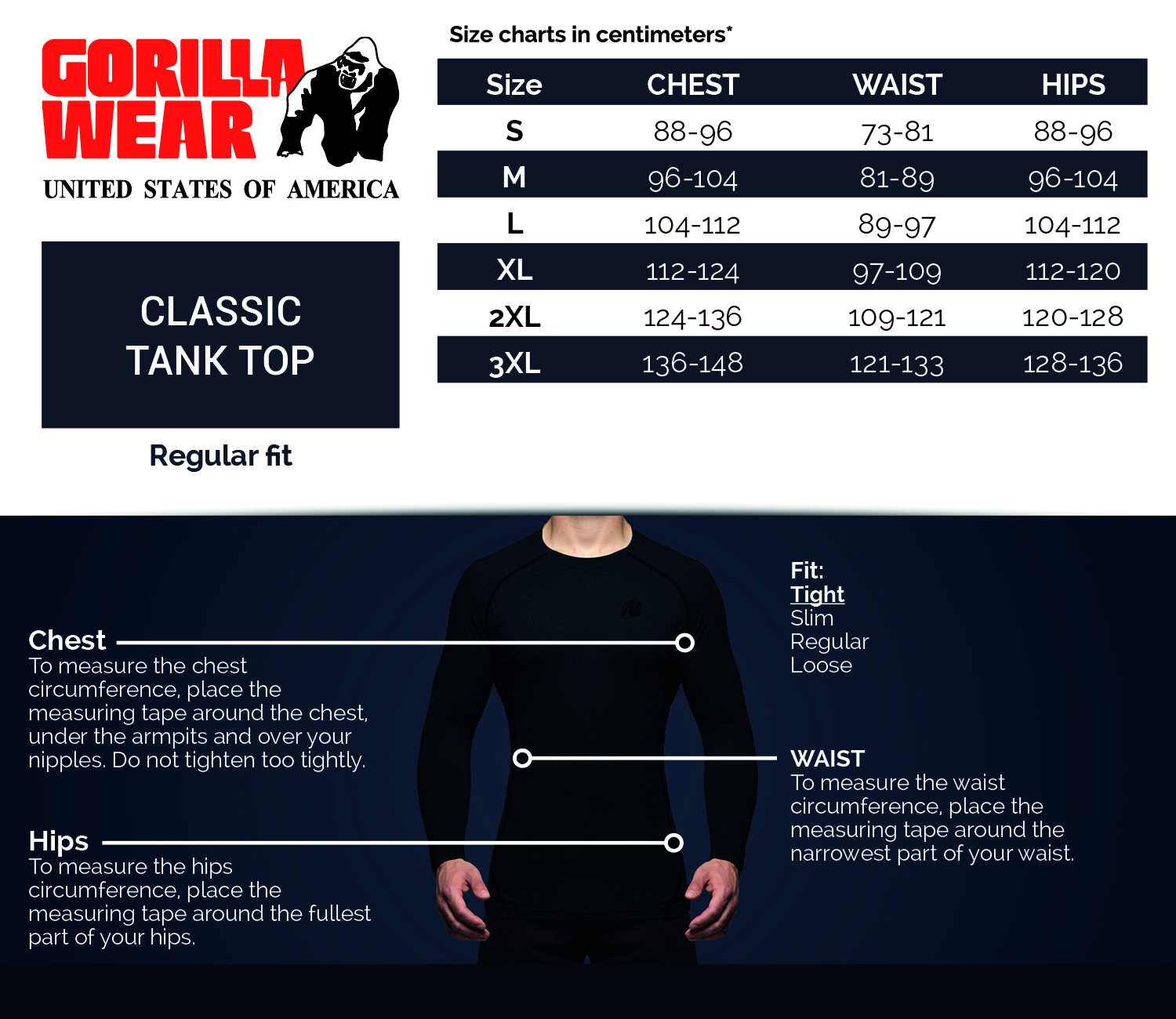 You may also be interested in the following products