Details
Classic Tank Top - Silver
This Tank Top is inspired by our original Classic Tank Top style. With this classic tank top you can't miss. The Gorilla Wear logo on the front and back are Flashing Gold or Silver. This can be seen from a mile away. If you like getting your shine on or just want to try something new then this is definitely the Tank Top for you. It's time to show the people that you are a member of the GORILLA WEAR family where you can choose between the colors Gold and Silver.
Check the size chart to find your perfect fit!
About Gorilla Wear
Since the 80's Gorilla Wear is a legendary American worldwide bodybuilding and fitness lifestyle brand "for the motivated". Every style of apparel is designed for motivated and demanding athletes everywhere in the World. It is unique, it will fit, it will not break down and it will give you the authentic and individual look your body deserves!
Art.no. 901049220
Color: Black with Gold Logo
Quality: 100% cotton
Customer Reviews
Incredible Gorilla Wear print
By Daniel
I wear this tank top in here in cali.
The print is really eye catching and I love it.
I Always get compliments when I wear this tank top !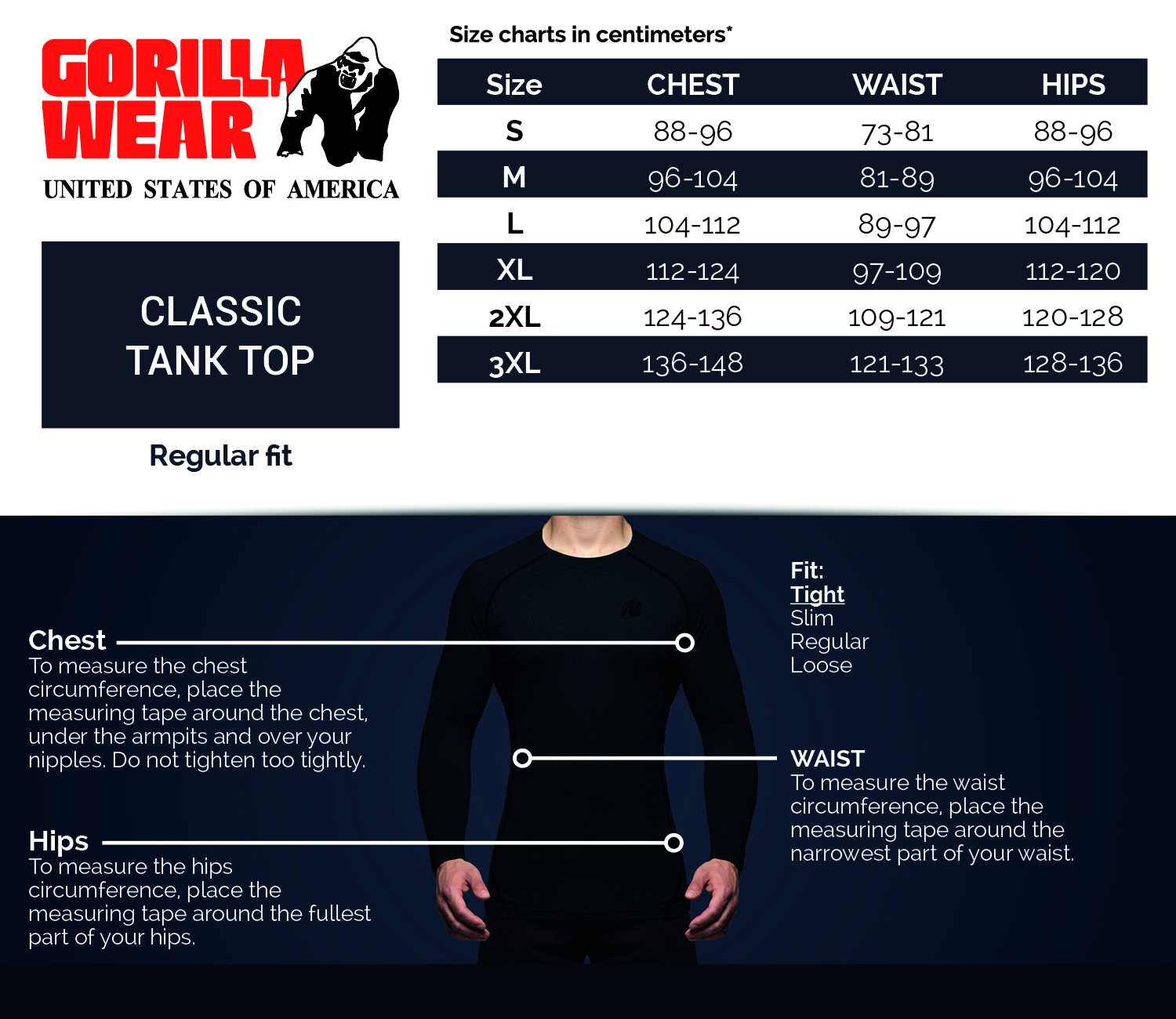 You may also be interested in the following products