Details
Bridgeport Jogger - Red
This jogger is just right, it fits perfectly around your legs, it is tight but still very flexible and lightweight so it is perfect for your workout! It has a great design with some little details on the back and on the zippers. The Bridgeport jogger goes perfectly with the Bridgeport Zipped hoodie. It`s time to show the people that you are a member of the GORILLA WEAR family where you can choose between Red, Silverblue, Dark Gray and Army Green.
View the size chart for the perfect fit! Click here to open the size chart.
Art.no. 90931500
Color: Red
Quality: 100% polyester.
Customer Reviews
I use them In the gym and thats fine! I love the colour of the pants. I recommend these pants to everyone.
nice quality
By Sebastian
These are great joggers for "athletic build" males!! Im short, 5'7 but I'm 195lbs with decent size legs. I use them In the gym and they fit great, with some room up top and a tapered leg toward the bottom.
Great and comfortable fit
By Rico V
Besides the jacket I am also very satisfied with the joggers. Also comfortable and again a nice fit. Quality stays good after wearing and washing it several times!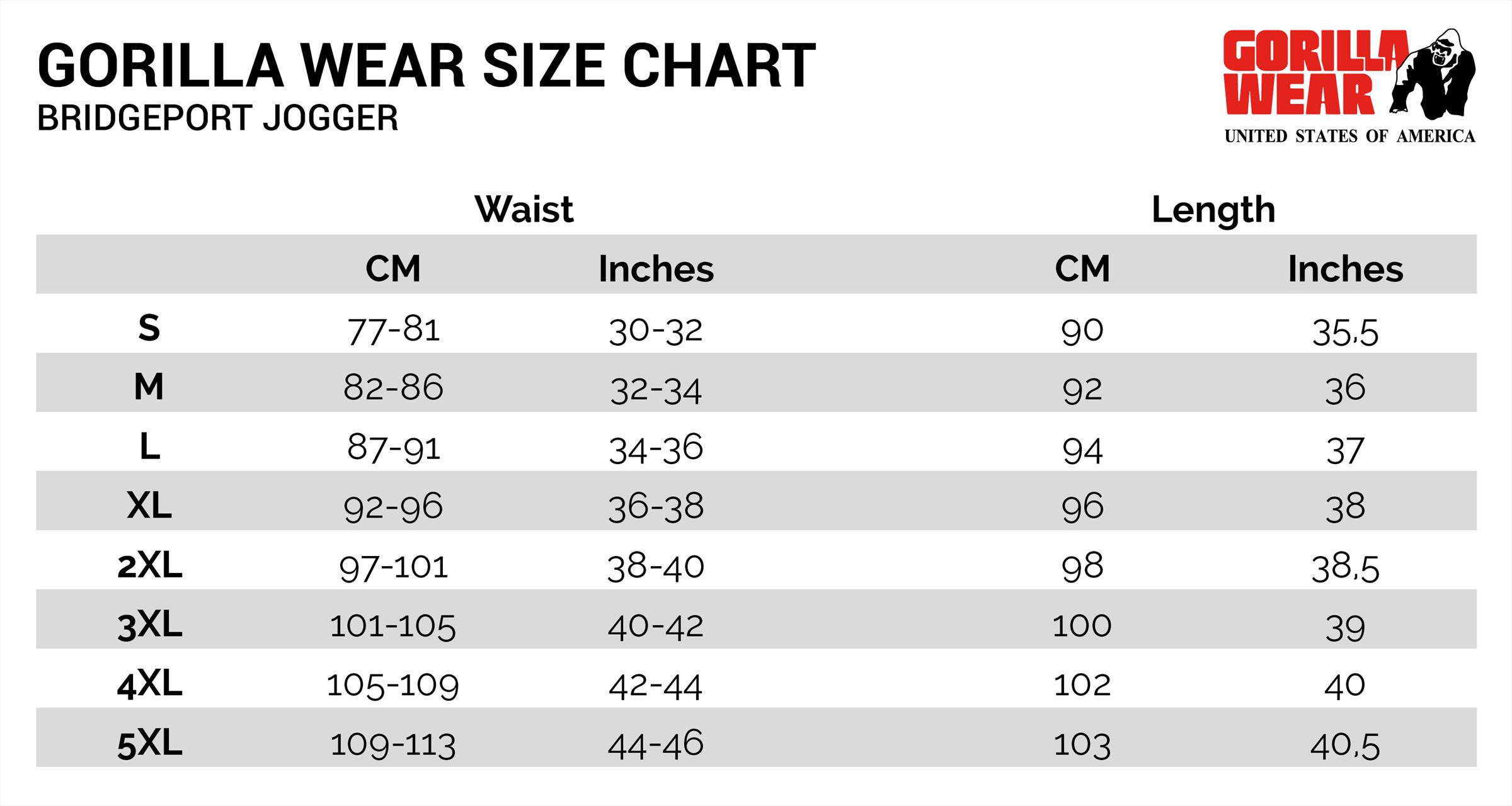 "
You may also be interested in the following products
$ 14 90 Special Price

Old Price: 36.90