Details
Augustine Old School Work Out Top - Army Green
We are reintroducing one of our first original Gorilla Wear styles. This is for the real Old school and Hardcore GORILLAWEAR fans. This Classic work Out 2-piece set has lasted as long as we have. It is still one of our best-selling products which features an old school series print on the back. It's time to show the people that you are a member of the GORILLA WEAR Family where you can choose between the colors Army Green, Gray and Black.
Check the size chart to find your perfect fit!
About Gorilla Wear
Since the 80's Gorilla Wear is a legendary American worldwide bodybuilding and fitness lifestyle brand "for the motivated". Every style of apparel is designed for motivated and demanding athletes everywhere in the World. It is unique, it will fit, it will not break down and it will give you the authentic and individual look your body deserves!
Art.no. 90541409
Color: Army Green
Quality: 65% cotton, 35% polyester.
Customer Reviews
When i first saw sneak peaks from the returning old school top i was so hyped. I am from the old generation and i like that they brought back the old school vibes by using corduroy style.
About the tee itself it just fits so nice i wear a L/XL and its not to long but just perfect. I am 6.4ft and weigh 180lbs
Finally, this is perfect!
By Jeremiah Azikiwe
I've been waiting for this for too long! I love the old school bodybuilding style and this fits perfectly in it. Bought the Augustine old school work out top and the pants.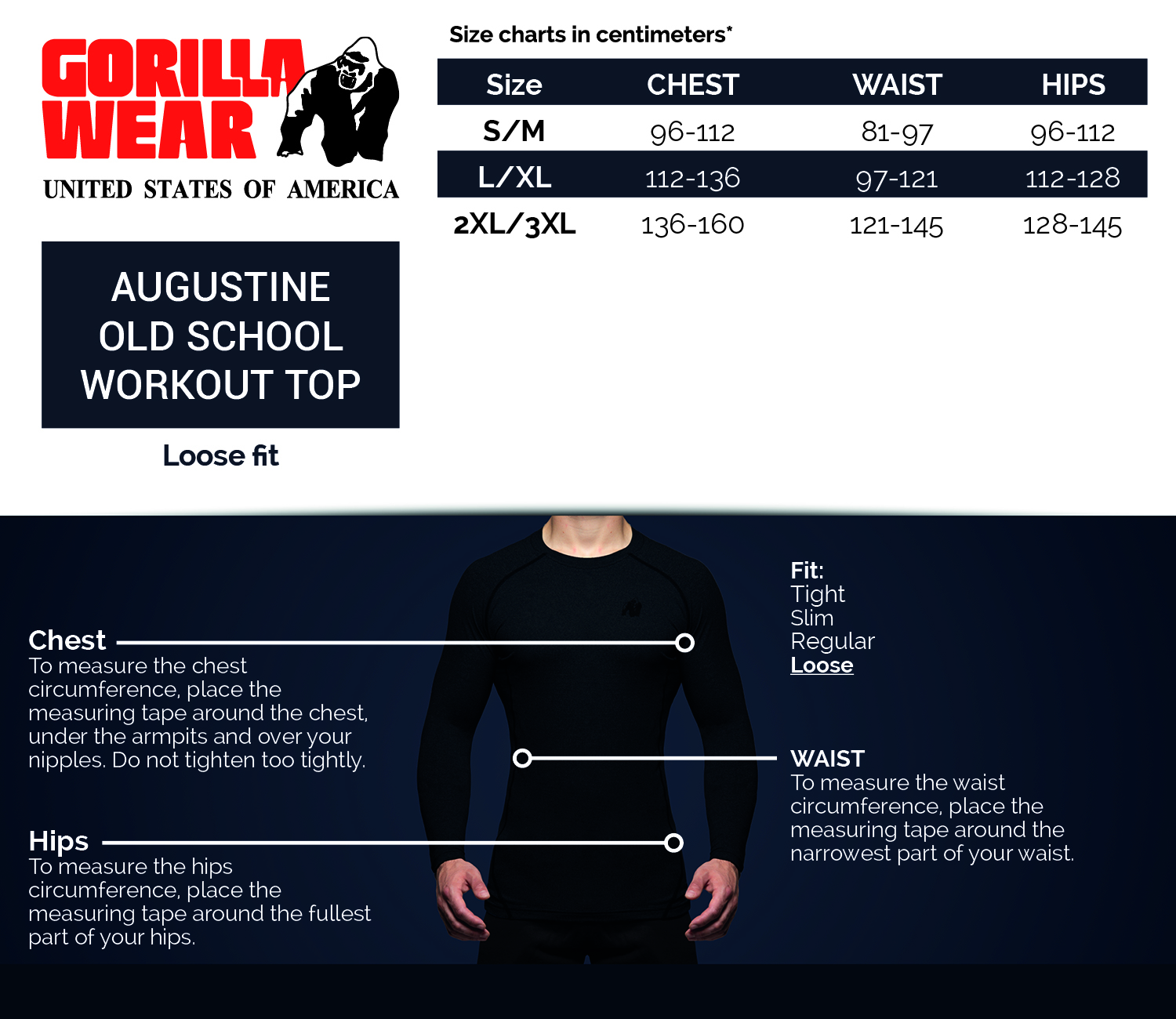 You may also be interested in the following products