Details
Melbourne S/L Hooded T-shirt - Red
This Gorilla Wear sleeveless hoodie is super light and perfect for any kind of training. Its sleeveless streamlined design allows for optimal mobility and gives the user the right amount of coverage. This sleeveless hoodie is made out of high quality fabric and designed for comfort and durability. It`s time to show the people that you are a member of the GORILLA WEAR family where you can choose between the colors Red and Black.
Check the size chart to find your perfect fit!
About Gorilla Wear
Since the 80's Gorilla Wear is a legendary American worldwide bodybuilding and fitness lifestyle brand "for the motivated". Every style of apparel is designed for motivated and demanding athletes everywhere in the World. It is unique, it will fit, it will not break down and it will give you the authentic and individual look your body deserves!
Art nr. 90516500
Color: Red
Quality: 92% Cotton, 8% Elasthan
Customer Reviews
quite nice SL sweater/t-shirt
By quilto Uwer
I think people can workout in the gym in this Sleeveless hoodie but personally I only use it to go to the gym, warm up, take it of and put it on after my gym work out.
Really good quality and the print is not a normal print but it is extra layered, really pops out .
you can see and feel this is really a well made product by Gorilla Wear , keep it up guys.
I love the quality plus it have a lot of stretch so it fits my physique very well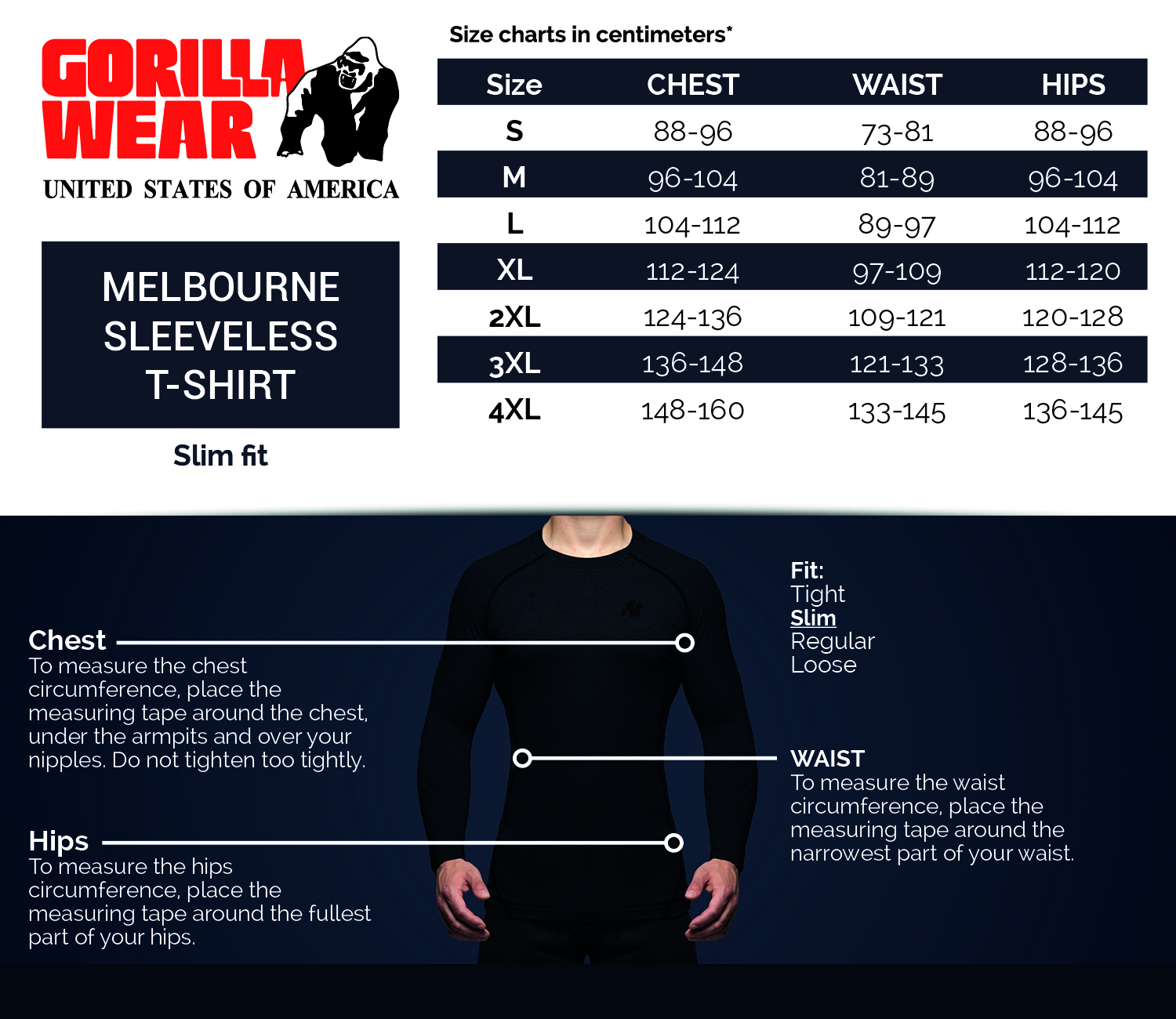 You may also be interested in the following products