Details
Whenever you wear it, the Sterling Tank Top will provide you with maximal ventilation and excellent mobility. The essential color combinations: Black/Army Green, Black/Gray, and Black/Red, guarantee you with a totally badass look. On top of that, the modern 3D rubber logo on the front of this tank top makes this tank top the perfect mix between casual style and performance. The backside of this tank top is full black and entails a detailed Gorilla Wear logo. Show the people what you worked so hard for!




Check the size chart to find your perfect fit!




About Gorilla Wear
Gorilla Wear is the leading supplier of apparel for weight training and martial arts. Founded in the United States in 1982, Gorilla Wear has been known as the legendary brand in gym apparel ever since. Our apparel is trusted by generations of glorious hero's and moreover esteemed by a rapidly growing community of today's champions. For generations now Gorilla Wear delivers workout wear 'For the Motivated'.
Art.no. 90123409
Color: Black/Grey Quality: 92% Cotton + 8% Elastane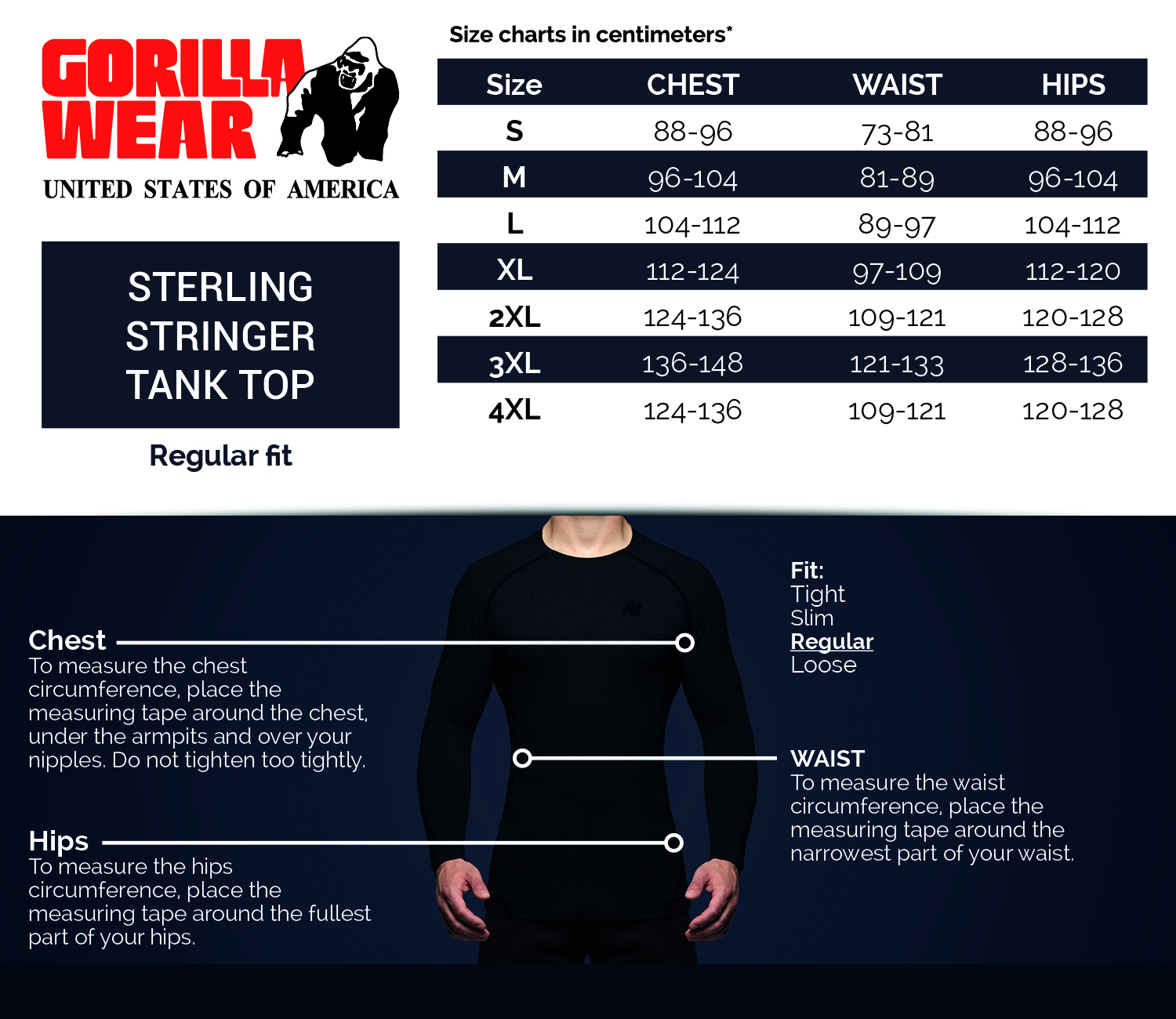 You may also be interested in the following products