40 YEARS OF GORILLA WEAR: THIS IS OUR LEGACY
July 5 will be a milestone for Gorilla Wear as it celebrates its 40th anniversary! Our legendary brand was founded in 1982 in the United States of America and quickly became wildly popular among bodybuilders and fitness enthusiasts. For 40 years we have been supplying products with unique designs and high functionality. We have been committed to motivating and inspiring people worldwide for decades, hence our motto "For The Motivated".

Our products have been trusted by athletes around the world for generations. From our headquarters in Europe and the United States, we serve customers from over 100 countries. In recent years, we have expanded our brand globally, including through collaborations with world-class athletes, booths at international sporting events, social media channels on which we have more than half a million followers, and official distributors in more than 50 countries. All of our efforts have led to this point: 40 years of Gorilla Wear.

To celebrate Gorilla Wear's 40th anniversary, we are introducing a limited-edition collection that evokes memories of the good old days: LEGACY. This rare collection transforms 21 unisex items featuring iconic designs from the '80s and '90s into modern must-haves. From its founding in 1982 to its current status as a global sportswear supplier, Gorilla Wear has a history worth celebrating. This remarkable collection represents the legacy we have built over the past 40 years. Our anniversary is about looking back at when it all began and drawing inspiration and motivation from the past.

Save the date and time: the Legacy Collection will be released on July 5 at 9:00 a.m. EDT through the official Gorilla Wear websites. Be sure to get there in time, as this collection has limited stock and is expected to run out quickly!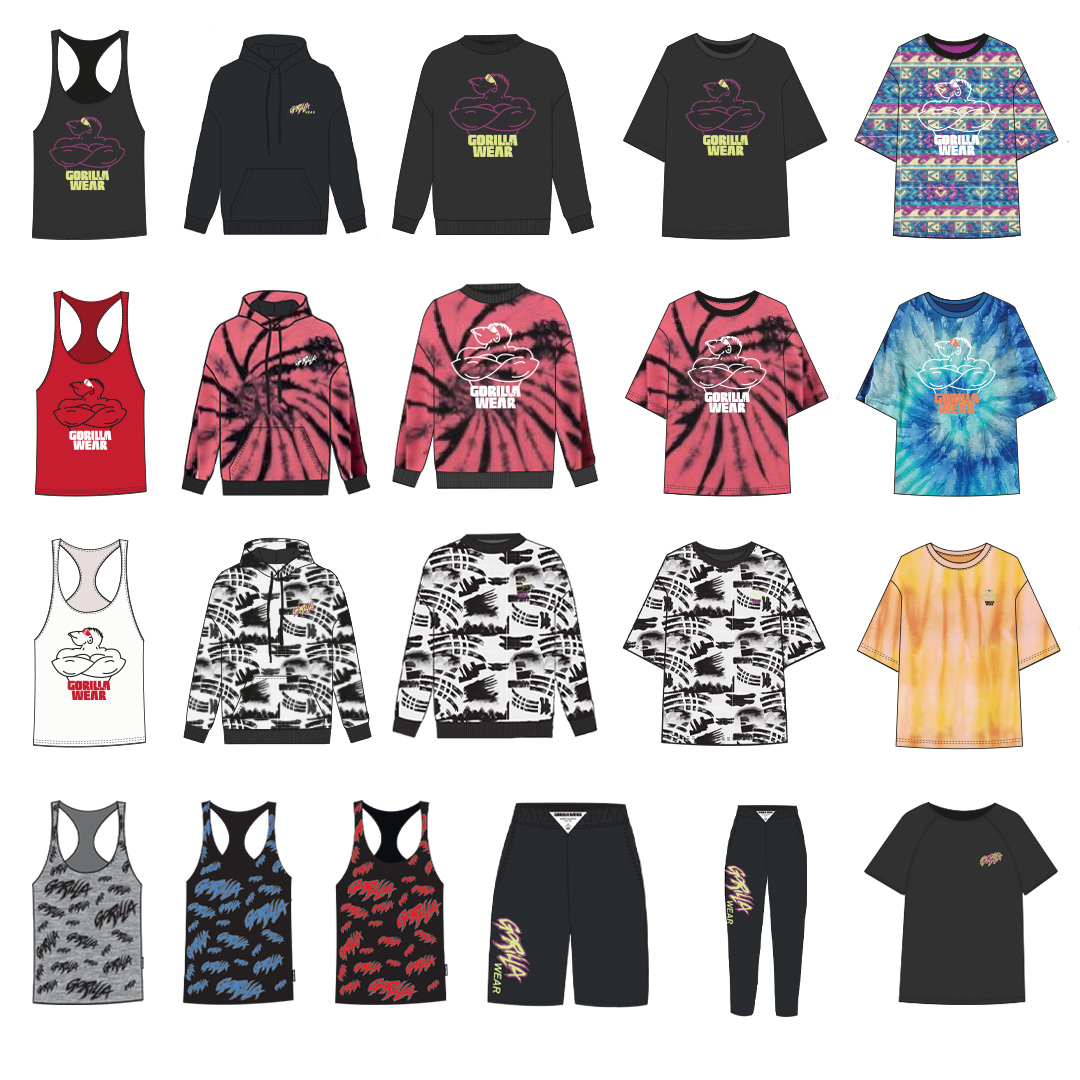 We would like to thank everyone who has supported our brand in any way over the past 40 years. Without you, none of this would have been possible. This collection means a lot to our brand and we hope you are as excited as we are.

Be the first to know about this anniversary collection launch by signing up for our newsletters or following us (@gorillawear) on social media.

Team Gorilla Wear
Sportswear 'For The Motivated' Since 1982
Jun 28, 2022

Category:

Blogs
Comments: 0